Identifying Tomorrow's Business Leaders Today
Utilising our range of world-class leadership assessment tools allows you to discover the corporate leaders of tomorrow. The proven methods provide you with a powerful way to assess people.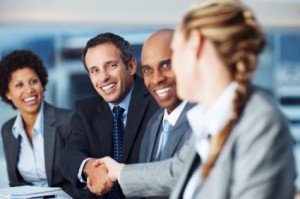 Some of the biggest corporate names have uncovered new talent using our assessment approach, propelling them to new markets, new directions and a new future.
Our assessment methods can be customised to integrate with a client's key performance measures.
A bespoke solution can be tailored to your requirements ensuring it reflects your specific business issues and meets your particular goals. You can have as much or as little involvement as you wish. Specialists from your organisation can be involved in the design of the programme, can become trained assessors, or you can leave it all to us.
We can manage the whole process from designing a competence framework to providing post-event assessments of the candidates.
The assessments are based on complex and challenging business environments in which the participants manage a business, and in doing so have the opportunity to show their potential. In these highly interactive environments, individuals work together in teams to reveal their strengths and decision-making abilities – often with surprising results.
Our simulations lend themselves to providing a rich environment for assessment. We will endeavour to ensure that the simulation agreed with a client, provides a testing environment for participants.