Learning Objectives
You can gear this simulation to achieve a wide range of objectives. The longer duration and more complex version of the simulation allows real immersion.
Participants will experience an all embracing view of the essential elements that form the fabric of a business.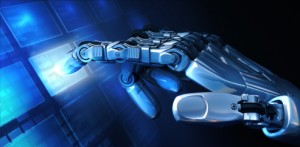 In particular, participants will acquire knowledge and experience of :
The necessity for and the principles of effective teamwork

Process review can enable:
individual characteristics profiling and analysis
teamwork profiling and analysis

The driving pressures on a business and their effects

Visioning and Strategic planning
Long term and short term objectives and their conflicting tensions
Market conditions
Competition
Profitability and cashflow
Teamwork

How business works and the functional relationships within the business

impact of decisions made by differing parts of the business

The principles of business decision making

basic business strategies with their relevant risks and rewards

The interpretation and use of

financial,
marketing and
other business information
Learning addressed
In review each team presents their business performance as if to their 'shareholders' who are represented by the other teams, facilitator(s) and any attending senior managers. They also present 'what really happened' including business and teamwork/relationship issues as appropriate.
This reinforces personal learning and enables the sharing of this for others to reflect on and learn.
Facilitated discussion will enable parallels to be drawn between the simulation environment and your own business, ideally by an attending senior manager, enabling your control of the orientation of the learning points you are keen to address.
In addition to this, Bissim can be used to generate specific business improvement opportunities, so that with careful action planning and follow up, the simulation can give measurable financial benefits to the organisation.
Prerequisites for use in assessment
Whilst this simulation is ideally suited to assessment centre work and team building,  as areas of finance will be reviewed and applied, it is advisable (but not essential) that participants have either a basic knowledge of finance or have attended a fundamental business finance programme.
We would recommend Finance for Everyone.