Learning Objectives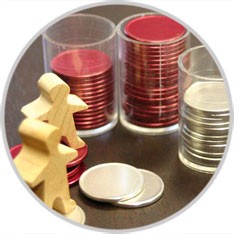 At the end of this program the participant will understand:
the difference between cash and profit,
fixed and variable costs,
the impact of inventory build-up,
basic financial statements – income statement, balance sheet, and
why your company uses specific financial measures; operating income, EVA, etc.
Each participant will experience:
generating financial statements for their operating company,
using operating income to compare results to competitors, and
choosing an area of the operation to improve.
Each participant will be better equipped to:
interpret financial reports and control costs,
reduce inventories and other working capital,
better serve internal and external customers, and
understand how their actions impact other areas of the company.