Learning Objectives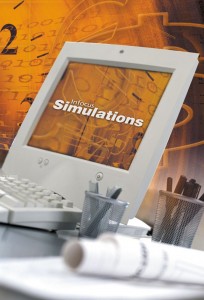 As a result of attending this programme each participant will learn:
The fundamentals of business and how a business operates
How a business raises and utilises their funds
What each business function does and how they contribute to the business results
The pressures and challenges in running a profitable business / business unit
The importance of both analysis and timing in business decision-making
The importance of strategic planning, alignment and implementing change plans
How to analyse business performance (financial and operational) using key ratios and models
How to identify performance issues and weaknesses
How to identify the key business drivers in any business, function or unit
How to read and construct the 3 financial statements including a Balance Sheet and Income Statement
How market changes affect a business and how they can drive the need for internal business changes
How competitors can impact the business and which functions may be most affected
How effective leadership and teamwork can impact business results
The importance of understanding and evaluating the supply / demand balance in a business
How to satisfy investors, customers, and employees whilst trying to deliver strong business performance
How they can add more value to their customers
Which questions to ask to get the root of any business or performance issue
How to help customers understand the impact of a performance issue on the results of the wider business
Which tools and techniques to use when analysing a customer's situation and supporting them to a resolution.
The participants will experience the fun and excitement of running a complete virtual company and understand how their decisions impact the business.
The participants will be able to review pre-course work and post-course work online. Therefore, they will be able to gain far more than a conventional two-day development programme.
The simulation will be available online after the delegates have finished the programme, so that they can: reference material, analysis their activities, review their decisions and study their detailed results. This information will remain so that participants and staff can continue to learn and develop from the experience.