Overview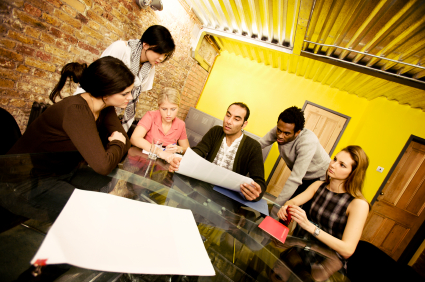 Are you looking for a business simulation that not only focuses on finance and strategy, but also on the gritty realities of day to day operational life and the essential human factor? Do you wish those all important 'soft' management skills could be developed in a way that transparently links them to business performance?
A sophisticated computer model provides the financial and market background against which Simpact is played out, but unlike other simulations, business decisions made at board level must actually be implemented by your production units.
In Simpact, teams represent both the board and an operational unit of their company, providing:
An unrivalled mix of emphasis on both soft and hard management and team skills within a highly realistic business context.
Direct feedback to each delegate on their business and interpersonal performance.
A holistic environment which provides the continuity in which skills can be continuously developed.
Realism and work relevance combined with the power, fun and impact of experiential learning.
It's up to individuals and teams to:
define and manage strategy
motivate and inspire people
bid for and win contracts
produce quality film footage for demanding clients
invest in, grow and develop markets
Each company's performance is dependent on the decisions of its Board, its competitors' decisions, its operational performance and on the market environment.