Outline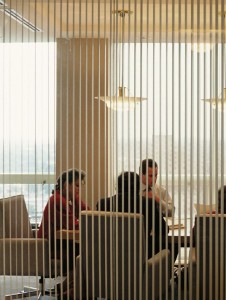 Management Board
Teams inherit a media business. The companies are well established but have put in a consistently mediocre performance and weaknesses are now starting to show. The Board begins by analysing the position of the business, setting objectives and a strategy. They then have the chance to address the business issues facing them, including managing the operational team. After each year's trading they will receive a computer printout detailing: Their financial results, soft data like quality, creativity, customer satisfaction and staff skills, and a market summary, news and messages.
Operational Team
The operational team assess work from customers and plan its successful production. This is logistically, operationally and creatively demanding. At the end of a year the work output is judged against key customer criteria and included in the company performance profile. Customer feedback to the team is routed through the board. Their performance is assumed to be representative of all operational units, so productivity, creativity and the quality of their work drive business performance – just like real life.
Each team's performance will be dependent on the market environment, their operational performance, their competitor's decisions and indeed their own decisions.
Results
At the end of each "year" (a 3-hour round) the decisions from each board and the performance of their operational unit are combined and input into a sophisticated computer model. Reviews are then held the focus of which can be process and/or task based depending on the needs of the group. Alignment, communication and teamwork are underlining themes and roles are rotated so each delegate experiences both parts of the business.
Duration
Simpact requires at least 2 days and is typically run over a 3 day period, while with other inputs it can be run over longer periods.