Whether your group is 20 or 200 our simulations can provide that competitive, relevant and fun packed event for your conference.
The teams' decisions can be interspersed with your conference presentations to provide a balance between the important messages you need to share at your conference, together with business learning, team working and fun.
As the simulation is about business, the task is relevant to your staff, with the competitive element ensuring that each team is working to be the best.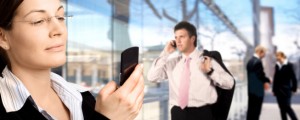 Through the interpretation of market, management and competitor information and the decision making process, the participants gain increased commercial awareness and a greater understanding of the inter-relationships of the various elements of running a business and their impact on profitability. The decision making process is normally carried out under time constraints, and each member must play his or her part for the team to be fully effective.
It is an opportunity for a company to reward and motivate employees, to promote corporate identity, build loyalty, and above all, give everyone a chance to relax and enjoy a day full of interaction excitement and fun.