Training the Training Facilitator
As we provide accreditation on many of the simulations we have, we have become expert in providing not only technical facilitative capabilities but also the 'softer' delivery skills.
We have evolved a bespoke service to leaders, managers and trainers who wish to develop their skills in training and developing others. The options you can consider include training interventions on experiential workshop-based sessions or through a more personalised one to one coaching where we can tailor the content even more precisely to your needs as an individual and even the organisations culture.
Our interventions are broadly split into four categories: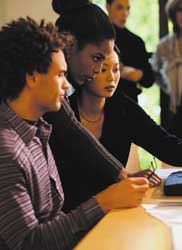 Identifying session/training needs
     Designing session/training
     Delivering session/training
     Measuring the success of session/training